Cut Optimization
WoodWorks - PC software to optimize rectangular cuts of wood, glass, steel or plastic
WoodWorks cut optimizing software, the easy-to-use pc-program, optimizes your rectangular cuts of wood, glass, steel and plastic. Usage of oddments, banding (striping in horizontal and/or vertical direction), edge-bandings, printout of cutting-map and labels, XML export, MS-Excel™ and LibreOffice Calc interface are only a few features supported by WoodWorks.
Thousands of satisfied WoodWorks customers in many countries, including Austria (of course 🙂), Germany, Netherlands, Belgium, Sweden, China, Morocco, Indonesia, Switzerland, Australia, Italy, South Africa, Namibia, Spain, Portugal, Luxembourg, Great Britain, Croatia, France, Guatemala, Vietnam
Simply download the free demo version and try it out!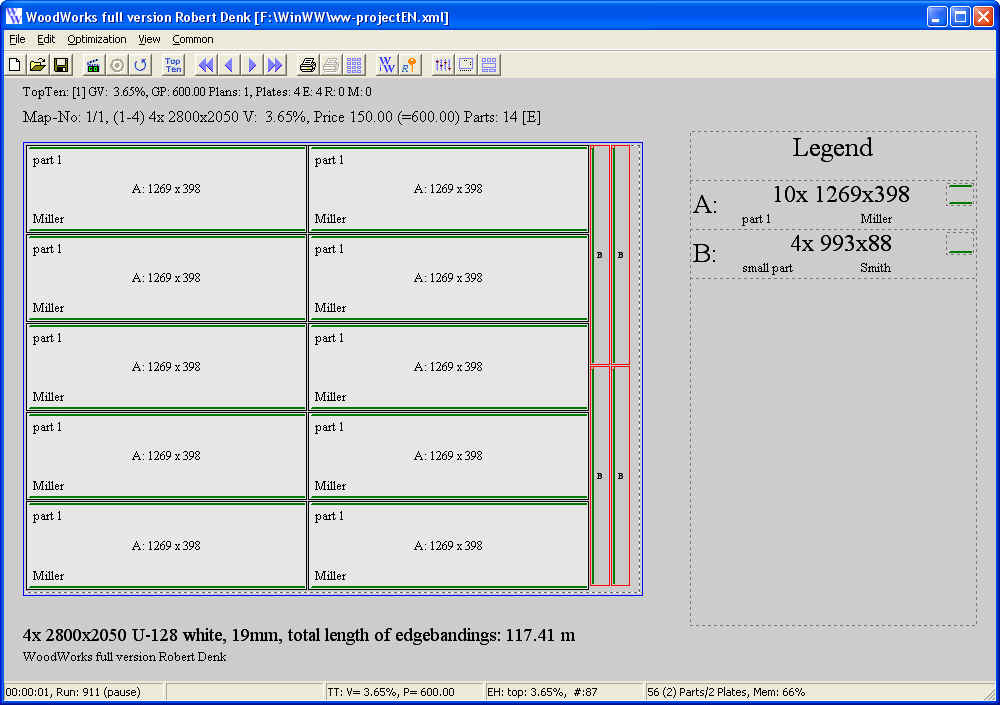 Hint:
As the optimization is running, you can view the results by double-clicking the corresponding TopTen-entry in the column "Cut-Off". The optimization will stop and the result is shown. If you use the context-menu (right mousebutton in the column "Cut-Off"), you can also view the layouts or print the layouts/labels/overview.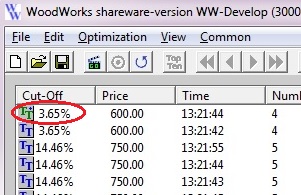 more hints you'll find in the WoodWorks manual